Perugia: located in the green region of Umbria, an hour driving from Serre di Rapolano, Perugia boasts Etruscan origins, many Roman settlements and a perfectly preserved Medieval center. After the Etruscan domination thanks to the Roman emperor Augustus who conquered the city, it became Augusta Perusia. After the fall of the Roman Empire, the city became  rich and independent due to its commercial trades thus remaining along its history faithful to the Popal State until the unification of Italy. Perugia is the seat of two important universities: Università degli Studi, founded in 1308, and the University for Foreigners, the foremost in Italy. Besides its vast artistic heritage, the city hosts international events: The Umbria Jazz Festival is one of the most important venues for Jazz in Europe, held annually since 1973, in July, the International Journalism Festival, Eurochocolate, usually in October, Music Fest Perugia, festival for young talented musicians, usually in the summer.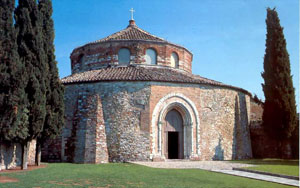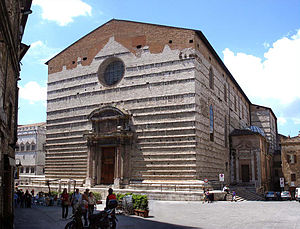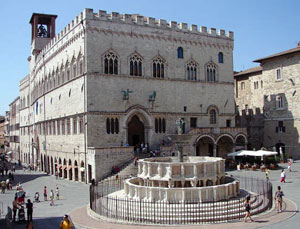 Some of the treasures You will find in Perugia: Rocca Paolina, Etruscan town walls, Palazzo dei Priori, Roman Acqueduct.,
Assisi: it is the birthplace of the Franciscan Order and  was declared a UNESCO World Heritage Site in 2000. From the Middle Ages the city has been associated with the cult and diffusion of the Franciscan movement in the world, focusing on the universal message of peace and tolerance. The city represents an ensemble of masterpieces of human creative genius, which have made it a fundamental reference for art history in Europe and all over the world.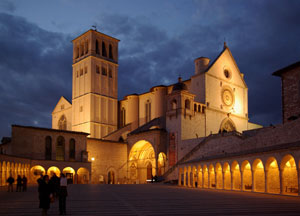 Some of the treasures You will find in Assisi:
The Porziuncola Museum, Cathedral Museum and Crypt of St. Rufino, Treasure Museum & F.M. Perkins Collection, Civic Museum & Roman Forum.